Why

Us

Personalized
One-on-one coaching contextualized to your needs

Best Coaches
Experienced and highly rated coaches who care
Science backed
Frameworks built by the best
Flexible
Pick time-slots per your convenience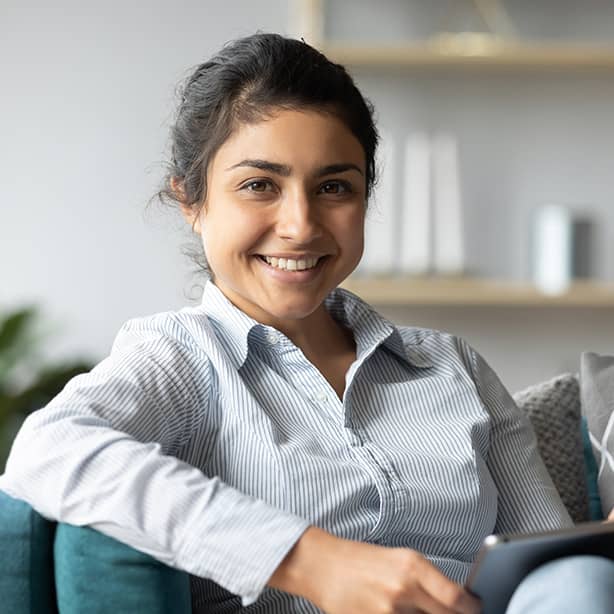 How Communication coaching


can help you?

Communication coaching focuses on identifying your unique style, strength and development areas as an effective communicator. If you have the technical knowledge, training is not the answer. You need something more customized and involved.

Coaching makes you more self-aware. It helps you leverage your strengths and mitigate the impact of your weaknesses. A coach works with you to bring about long-term behavioral changes.

EdMyst Coach works with you to enhance your presentations and public speaking skills, fluency, eloquence and articulation, stage presence and gravitas amongst numerous others that guarantee better outcomes.

BOOK NOW
Speak with more confidence and conviction
Engage audiences more effectively
Improve gestures and body language
Gain a stronger stage presence and gravitas
Enhance executive presence
Gain more work and life satisfaction
Communicate with clarity and coherence
Speak with more confidence and conviction
Engage audiences more effectively
Improve gestures and body language
Gain a stronger stage presence and gravitas
Enhance executive presence
Gain more work and life satisfaction
Communicate with clarity and coherence
Go for Communication coaching

If you are
Uncertain about your communication skills
Lacking confidence in public speaking
Wanting to be more successful
BOOK NOW
Astha
A Pharmacist who chose to become a Life Coach owing to her passion towards adding value to lives..

Vivek
Senior leader with global roles in Fortune 500 companies for more than 25 years

Venkatesh
Venkatesh is a leadership coach who is passionate about people, planet and purpose. His mo...
H Michael
I am a confidential, judgment-free coach focused on accelerating performance and leadership skills.

TaNiya
Extreme Execution Coach helping professionals manage their careers and increase their income.

Neeta
Seasoned executive coach, expert in Organization Development and visiting faculty in reput...
Book a Session
100 +hours
Average Coaching Experience
9/10
Average Coach Rating
15 years
Average Professional Experience
Where our Coaches


Have Worked?
How do you know it

will work?

Over 70% professionals have benefitted from improved work performance, relationships and leadership effectiveness through coaching.
What Our

Customers Say
G S
Senior Supply Chain Leader
The program was very helpful and the EdMyst coach was awesome! My online interview coaching sessions went very well and it helped me understand my strengths and skills. I am pleased with all the tips and personalized information given to help my specific needs. My coach asked me to work step by step through my homework and made it very comfortable. He did a great job in enabling me to introspect and become more confident in interviews. I have gained many insights during my coaching experience.
S K
MBA Student
I was struggling initially to project a career map for myself. I was extremely happy with the 1-on-1 discussion over the two sessions providing me a truly impressive analysis of myself and the industry expectations/norms/procedures towards hiring. Prior to the sessions, I was given two behavioral tests which helped me in understanding myself better and identify my lacunas. I have to admit it helped me strengthen my stand on where and how I should be heading. I would definitely recommend the sessions to my friends battling career choices/interview preparations.
S V
Sales Professional | MBA
I am currently looking for a job in Sales and I felt I needed some preparation for the Job Interviews. EdMyst Interview Preparation course taught me how to hone my skills and traits. Now, I am more confident about my expertise and can stand on solid ground in interviews. EdMyst Interview Preparation course should be taken by everyone involved in the process of applying for job interviews! It's both useful and pleasant to take. Thank you very much Mr.Amit!
Assessment

Need Gap Analysis

Personalized Coaching Sessions

Activities and Bridge Activities during and post coaching sessions

Post-program workbook and action plan

Continuous support during and post program
Select a Coach
From our roster of world-class certified coaches, select the 'right' coach based on your needs, experience, and budget
Select a Service
Select the 'right' coaching area based on your immediate need and priority
Make the Payment
Enter your details and complete the payment
Schedule the Session
Choose a convenient date from the coach's availability calendar. Don't worry, if you do not find a suitable time, just drop us a note
Complete your Profile
Complete your profile and upload the stuff needed to make the coaching experience more personalized and effective
Attend the Coaching Sessions
Receive the meeting invite from the coach and get coached online session from anywhere (we recommend not to use mobile phones for the coaching sessions)
What is the best way to develop strong communication skills?
Get to know yourself, become aware of your communication style, strengths, and weaknesses. Your willingness to continuously learn and recalibrate your skills will help you identify specific improvement opportunities.
What makes it hard to have strong communication skills?
Lack of self-awareness or copying someone else's style are extremely limiting to develop good communication skills. EdMyst coach helps in identifying the communication skill gaps and planning the improvement roadmap.
Where can I find the best material for reading up on communication skills?
A lot of material is available online that will give you a general understanding and provide you tips for becoming a better communicator. However, that is generalized guidance provided at a very high level and applies to average population. Personalized coaching around your unique aspirations, strengths and skills is the best way of developing effective communication skills.
Why do I need coaching to develop my communication skills?
Communication skills coaching helps you define your communication goals, makes you more self-aware and identifies targeted strategies to succeed. You also go through real-life simulations that increase your preparedness and confidence. Your coach provides you with valuable feedback that helps you improve as an effective communicator.
Will this communication skills development coaching guarantee me success?
Any kind of coaching improves your chances of becoming a better version of yourself. EdMyst coaches have significant insight on highly effective communicators and will reinforce your critical skills.
Is this program effective?
Our coaches have helped many candidates to develop into effective communicators and you can also go through the testimonials on our platform from other users who have felt the impact of the program
Can I request more than one session?
Yes. You have the option of taking the premier package and benefit from multiple sessions where specific attention is paid on all communication skills aspects – example presentations and public speaking, confidence and communication, stage presence and gravitas etc. Please feel free to reach out to us at support@edmyst.com and we will also help you decide.