Why

Us

Personalized
One-on-one coaching contextualized to your needs

Best Coaches
Experienced and highly rated coaches who care
Science backed
Frameworks built by the best
Flexible
Pick time-slots per your convenience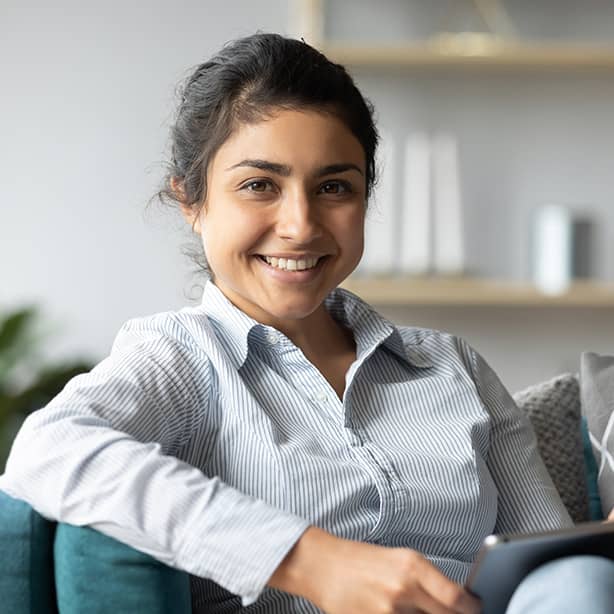 How Career Development coaching

can help you?

Career Development coaching focuses on identifying your unique style, strength, and development areas as a professional. If you have the technical knowledge and resources for the role, training is not the answer. You need something more customized and involved.

Career development coaching will help you prepare the resume to get shortlisted for your dream job, get ready for the interview for your target job, and get career guidance if you are in a dilemma or stuck in a rut.

Coaching makes you more self-aware. It helps you leverage your strengths and mitigate the impact of your weaknesses. A coach works with you to bring about long-term behavioral changes.

EdMyst Coach works with you to enhance your self-awareness, learning agility, big-picture thinking, and decision making skills amongst numerous others that guarantee better career outcomes.

BOOK NOW
Set career goals and make better career choices
Work more easily and productively with others
Gain more confidence to articulate your points more effectively
Contribute more effectively to the team and the organization
Deal better with uncertainty
Gain more work and life satisfaction
Learn to 'think the bigger picture'
Set career goals and make better career choices
Work more easily and productively with others
Gain more confidence to articulate your points more effectively
Contribute more effectively to the team and the organization
Deal better with uncertainty
Gain more work and life satisfaction
Learn to 'think the bigger picture'
Go for Career Development coaching

If you are
Uncertain about your career goals
Feeling stuck in your career
Unable to articulate your aspirations
Wanting to be more successful
Aspiring to become a better version of yourself
BOOK NOW
Gurv
As an ICF certified professional coach, Gurv specializes in leadership development and career growth

Kelcey
Helping leaders and teams raise their bar through coaching and insights

Janine
25+ years of experience in organization development and leadership development.

TaNiya
Extreme Execution Coach with two decades of experience helping managers advance their careers

Ravi C
A seasoned HR Leader turned Executive Coach and an HR Consultant

Major Avtar
ICF Credentialed (ACC) Life & Leadership Coach with 46 years of experience in diverse domains.

Book a Session
100 +hours
Average Coaching Experience
9/10
Average Coach Rating
15 years
Average Professional Experience
Where our Coaches


Have Worked?
How do you know it


will work?

Over 70% professionals feel they will benefit from interview preparation, resume review and other career guidance services in the current times (source: Talent500)
What Our

Customers Say
G S
Senior Supply Chain Leader
The program was very helpful and the EdMyst coach was awesome! My online interview coaching sessions went very well and it helped me understand my strengths and skills. I am pleased with all the tips and personalized information given to help my specific needs. My coach asked me to work step by step through my homework and made it very comfortable. He did a great job in enabling me to introspect and become more confident in interviews. I have gained many insights during my coaching experience.
S K
MBA Student
I was struggling initially to project a career map for myself. I was extremely happy with the 1-on-1 discussion over the two sessions providing me a truly impressive analysis of myself and the industry expectations/norms/procedures towards hiring. Prior to the sessions, I was given two behavioral tests which helped me in understanding myself better and identify my lacunas. I have to admit it helped me strengthen my stand on where and how I should be heading. I would definitely recommend the sessions to my friends battling career choices/interview preparations.
S V
Sales Professional | MBA
I am currently looking for a job in Sales and I felt I needed some preparation for the Job Interviews. EdMyst Interview Preparation course taught me how to hone my skills and traits. Now, I am more confident about my expertise and can stand on solid ground in interviews. EdMyst Interview Preparation course should be taken by everyone involved in the process of applying for job interviews! It's both useful and pleasant to take. Thank you very much Mr.Amit!
Assessment

Need Gap Analysis

Personalized Coaching Sessions

Activities and Bridge Activities during and post coaching sessions

Post-program workbook and action plan

Continuous support during and post program
Inclusions
Comprehensive review and suggestions for your resume
One round of resume edits (over email)
Self-assessments (pre and post coaching)
Live one-on-one sessions
Detailed action plan
Session recordings
Activities and Bridge activities during and post coaching
1 Sessions of 60 Minutes

2 Sessions of 60 Minutes
Inclusions
Self-assessments (pre and post coaching)
Live one-on-one sessions
Detailed action plan
Session recordings
Activities and Bridge activities during and post coaching
Inclusions
Self-assessments (pre and post coaching)
Live one-on-one sessions
Detailed action plan
Session recordings
Activities and Bridge activities during and post coaching
Select a Coach
From our roster of world-class certified coaches, select the 'right' coach based on your needs, experience, and budget
Select a Service
Select the 'right' coaching area based on your immediate need and priority
Make the Payment
Enter your details and complete the payment
Schedule the Session
Choose a convenient date from the coach's availability calendar. Don't worry, if you do not find a suitable time, just drop us a note
Complete your Profile
Complete your profile and upload the stuff needed to make the coaching experience more personalized and effective
Attend the Coaching Sessions
Receive the meeting invite from the coach and get coached online session from anywhere (we recommend attending the session on a laptop)
What is the best way to develop a career?
Successful professionals in satisfying careers have clearly defined career goals and expectations. Get to know yourself, become aware of your aspirations and what kind of roles give you a sense of purpose and achievement. Your willingness to continuously learn and recalibrate your career direction will help you identify specific improvement opportunities. A meaningfully satisfying career is the result of your continuous effort to align your personal effort, capabilities, and expectations.
What makes it hard to have a satisfying career?
Career satisfaction comes from knowing the career goals. Short-term considerations, like compensation only, in selecting jobs or roles without paying attention to long-term new skills, work-life balance and growth opportunities lead to dissatisfaction. EdMyst coach helps in defining career goals and planning the roadmap.
Where can I find the best material for reading up on career development strategies?
A lot of material is available online that will give you a general understanding on career development and provide you tips for becoming more successful. However, that is generalized guidance provided at a very high level and applies to average population. Personalized career development coaching around your unique aspirations, strengths and skills is the best way of developing a highly successful career.
Why do I need coaching to develop my career?
Career Development coaching helps you define your goals, makes you more self-aware and identifies targeted strategies to succeed. You also go through real-life simulations that increase your preparedness and confidence for your current and future roles. Your coach provides you with valuable feedback that helps you improve as a professional.
Will this career development coaching guarantee me success?
Any kind of coaching improves your chances of becoming a better version of yourself. EdMyst coaches have significant insight on successful careers and will reinforce your critical skills.
How do you determine the quality of coaches on EdMyst?
All coaches are qualified by EdMyst based on an intense screening process. We look for experienced coaches with strong professional experience and a passion for coaching and/or mentoring.
If I opt for interview coaching, will I be coached for the technical interview rounds / questions?
No. The interview coaching will specifically focus on the behavioral and soft-skills aspects of an interview. Your coach will help you understand your strengths and weaknesses, focus on your communication skills, and answer common behavior and profile-related questions (e.g., tell me something about yourself, why should we hire you, etc ?)
How do I schedule the coaching sessions with my coach?
After you have completed the payment, you can view your selected coach's availability calendar. You can schedule your first session on any of the available time slots. In case none of the time slots work for you, you can also leave a message to the coach with your preferred time slot options. After the first session, you can schedule the subsequent sessions with the coach directly from your dashboard
How are the sessions conducted?
All the sessions are conducted online. Once you complete the booking, you will receive a meeting from the coach. In case you have received the invite from your coach, drop us a line at support@edmyst.com
Can I reschedule my coaching session(s)?
In case you really need to, you can send us an email at support@edmyst.com. However, as our coaches usually have their schedules planned well in advance, we recommend you let us know at least 48 hours before your session.
What should be the gap between the coaching sessions?
For career coaching services (e.g., career advice, interview preparation, resume review, etc.) we recommend that you have a gap of at least 48 hours before each session.
For behavioral coaching (leadership, communication, personal brand building, entrepreneurial skills, mindfulness, and sales coaching) we recommend a gap of 1 week between each session.
The ideal frequency is usually based on your need and your coach's assessment.
Do I need to share any information or documents prior to the coaching?
After you have scheduled your first session, you will be required to share certain professional details, an assessment specific to the coaching service you have selected, your resume, and a short video where you are telling about yourself.
While it is not mandatory to share all this information, we highly recommend you do so as it will enable your coach to personalize the sessions and deliver maximum impact.
All your information will be strictly confidential and shared only with your coach.
I have completed all the sessions and now want to take more coaching sessions with my coach. Can I upgrade to the higher package at the best possible price?
Definitely, yes. E.g., if you have taken a 2-session package and now want to add 6 more sessions, we will give you the remaining sessions so that the overall cost comes the same as that for 8-session package.
Just write to us at support@edmyst.com.
I am unable to decide the right coach for me. Can you help me?
We would love to. Just drop us an email at support@edmyst.com and we will revert to you within 24 working hours. If required, someone from our leadership team will also call you to understand your specific requirements and suggest the right coach to you.
I did not like the coaching session. Will my money be refunded to me?
The coaches on EdMyst are amongst the best in the industry and we hope such a situation will not arise. However, if in a rare circumstance you are not satisfied with the service, please inform us within 24 hours of your first session. We will try to provide an alternate coach. If that doesn't meet your requirement, we will be happy to refund the money for the sessions which have not started (calculated on pro-rata basis).
Whom should I contact if I have a question or an issue with the coaching?
Please contact support@edmyst.com for all your queries or feedback.